Licensed Massage Therapist
Pinetree Family Chiropractic is seeking a Licensed Massage Therapist to join our practice.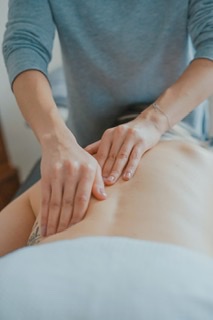 Pinetree Family Chiropractic is a premier pregnancy and pediatric chiropractic practice located at Lower Falls Landing in Yarmouth, Maine. Overlooking the beautiful Royal River, our practice provides a soothing, fun, and caring environment for all members of the family. We specialize in care for the pregnant and postpartum period, as well as for infants and children. This is a positive, fun, and happy work environment where we love to laugh and all support each other.

Clients willinclude pregnant folks and their families as well as other people from the community.

Ideal candidate skills
specialized training in prenatal massage, as well as other therapeutic massage techniques
ability to perform both targeted therapeutic massage at the direction of the doctor and general relaxation massage
ability to take ownership of and participate in some business building activities
Ideal candidate qualities
professional, reliable, and trustworthy
enjoy working in a happy, positive and therapeutic environment
clean, organized and efficient
kind, compassionate, and enjoy building relationships with diverse people
Candidates must be available during regular business hours (no nights or weekends) and maintain their professional license and professional liability insurance.

If interested, please send a resume with cover letter to info@pinetreefamily.com.