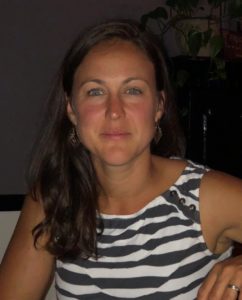 BA, Colby College
Doctor of Chiropractic, New York Chiropractic College
Techniques:

Diversified
Myfoascial Release
Cranial release
Drop table
Webster Technique
SOT
Nutrition and Functional analysis
Extremity adjusting including shoulder, ankle, knee, hip, etc

Additional therapy offered with the following conditions: Sports Injuries, Gut Dysbiosis, Gut-Brain Axis, chronic lyme, chronic fatigue
Dr. Steenstra believes it is important to evaluate for and treat the root cause of a symptom and not just the symptom itself.  She also believes that a full-spectrum approach to both evaluation and treatment is most effective and beneficial to the patient.  Often this involves first visiting the musculoskeletal system and working with the functional movement and biomechanics of joints and levers in the body.  Next, addressing the associated muscles and fascial trains is of equal importance. Nutritional, neurological and hormonal wellness are then addressed for necessary balance of the body's systems.

Dr. Steenstra is a Maine native who currently resides in Monmouth with her husband, two children, and their dog.