Licensed Massage Therapist
Pinetree Family Chiropractic is seeking a Licensed Massage Therapist to join our practice.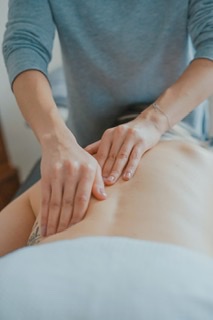 Pinetree Family Chiropractic is a family practice with a focus on pregnancy, postpartum, and pediatric care. We have a commitment to maintaining strong and trusting relationships with other local providers, creating an atmosphere of mutual community support. We also have a strong commitment to social justice and inclusivity and we joyfully serve all our diverse families. We never stop learning and growing and are committed to providing the best, evidenced based care possible.

We are looking for a candidate with a passion for prenatal and postpartum care, internal motivation to work hard and grow, a passion for building honest relationships, and a desire to be a part of the greater community. Additionally, candidates must have a strong commitment to helping us maintain a safe space where diversity is celebrated and all people are welcomed, respected, and supported.
Come work in our beautiful and relaxed waterfront location with other kind, happy people who value work-life balance.
Clients will include pregnant folks and their families as well as other people from the community.

Ideal candidate skills
specialized training in prenatal massage, as well as other therapeutic massage techniques
ability to perform both targeted therapeutic massage at the direction of the doctor and general relaxation massage
ability to take ownership of and participate in some business building activities
interest in helping create social media content to promote prenatal massage
Ideal candidate qualities
professional, reliable, and trustworthy
enjoy working in a happy, positive and therapeutic environment
clean, organized and efficient
kind, compassionate, and enjoy building relationships with diverse people
Candidates must be available during regular business hours (no nights or weekends) and maintain their professional license and professional liability insurance.

If interested, please send a resume with cover letter to info@pinetreefamily.com.